For the first time ever in the modern era of Fencing sport, Singapore has qualified not one, but TWO athletes to the Olympic Games! Despite the Covid19 pandemic, Singaporean fencers (and Blade Club's very own) Kiria Tikanah Abdul Rahman (Women's Epee), and her teammate Amita Berthier (Women's Foil) have qualified by winning their respective events in the Asian Qualifiers held 25-26 April in Tashkent, Uzbekistan.
Kiria started off the day with a roar by beating all of her six opponents in the group stage to top the table in 1st seed position. She then went on to decisively defeat MAHROKH Paria of Iran 15-10, then THANEE Korawan of Thailand 15-12, before defeating higher FIE-ranked BALAGANSKAYA Ulyana of Kazakhstan 15-13 in a scintillating match.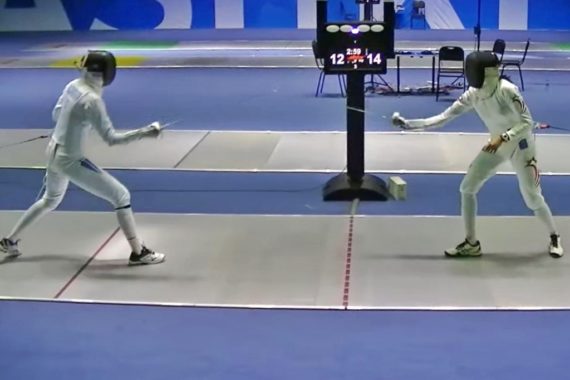 Kiria took a slim early lead at 3-2 and 5-4, but the Kazakh fencer attacked relentlessly in the first round to pull ahead 8-6. Down but not out, Kiria changed up strategies and was able to surprise the opponent with several touches to draw level. After a series of double hits, Kiria managed to find the right rhythm to decisively pull ahead 2 more points at 14-12, before closing out strongly for a 15-13 victory, winning the tournament and the right to be the Asian qualifier!
We at Blade Club are very proud to have Kiria made history to be the first Women's Epeeist to fly the Singapore flag at her event in the Tokyo Olympics. Coach Henry is also the first ever Singaporean coach to bring a 100% home-grown and home-trained fencer to the Olympic Games! They will continue to train very hard over the next 90+ days, to do Singapore proud in Tokyo!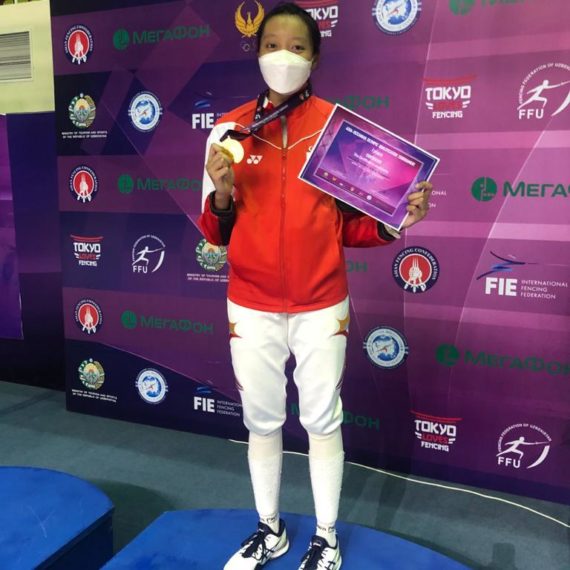 About Post Author